Well, chickens, it seems as though the delightful, delicious, ...de-something Kayla has presented us with not one, but TWO more bible verses from The Book of Mayer. I present them to you with great pride. Onward.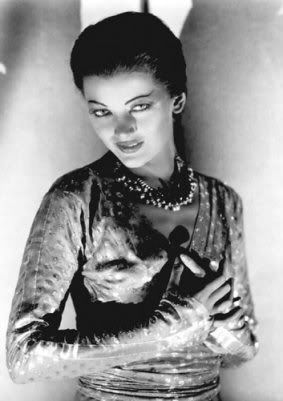 Lo, came the success of The Thin Man, and the Lord turned to Gabriel, remarking, "I always thought Myrna Loy was Asian." Alas, the clock had turned, and even the Lord could not stop the girl from Montana from being All American.
So came the wedding night of Judy Garland and Vincente Minnelli, and the Lord said to St. Peter, "Really? Did I write that?"

St. Peter said to the Lord, "Yeah, the eyeshadow had me fooled."
-Emily